Kent, Ohio - Last week, The Backpack Fund was able to catch up with Gabi Fender about her first year at Kent State University. Before the school year started, Fender was awarded the second Emily Ringler Memorial Scholarship in its two-year history.
The Emily Ringler Memorial Scholarship is a $1,000 scholarship created to honor Emily Ringler, a 2017 graduate of Riverside High School who lost her battle with Osteosarcoma. Her younger brother, Charlie, is a Co-Founder and Director of Technology for The Backpack Fund, and the Ringler family is heavily involved in the selection process for the scholarship. Emily Ringler was known to those close to her for her kind and caring personality, and for fighting through the toughest battles with a smile on her face.
"When we were coming up with the scholarship . . . we wanted people to know that they had that same spark and the same energy that she had," Co-Founder and Director of Communication Noah Levy said. The Emily Ringler Memorial Scholarship helped Fender buy a new laptop, which has helped a lot with her schoolwork in interior design.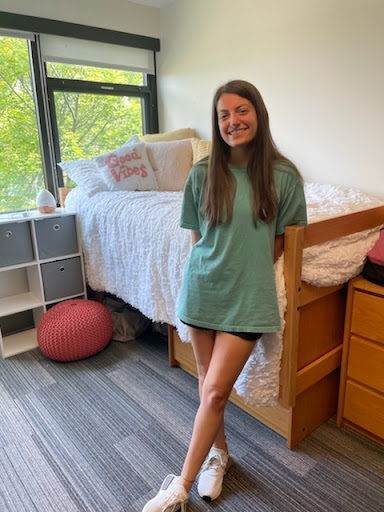 After taking some time to chat with Gabi Fender, it is clear that she undoubtedly has that spark. Fender is studying Interior Design and minoring in American Sign Language at Kent State University. Her focus on Sign Language builds on the Sign Language lessons she took in high school. On top of these, she is a part of the Delta Zeta sorority, which helps her find confidence and pushes her to grow out of her comfort zone.
Fender has spent a lot of her first year at Kent State University giving back to the local community. Part of the reason Fender chose Delta Zeta is for their philanthropy work. The sorority is focused on benefiting the hard of hearing. Fender told us about several different events Delta Zeta puts together, including a dog competition and a dip night. Fender serves as an ASL music interpreter at Delta Zeta events. Outside of Delta Zeta's work, Fender is also part of Kent State's Best Buddies program, which fosters friendships between people with and without developmental disabilities.
"You just have to have confidence in yourself," Fender told us. "I've grown since coming here. I was really shy but I feel like I have pushed myself a lot to go out of my comfort zone. And I've made a lot of friends, but I had to really put myself out there."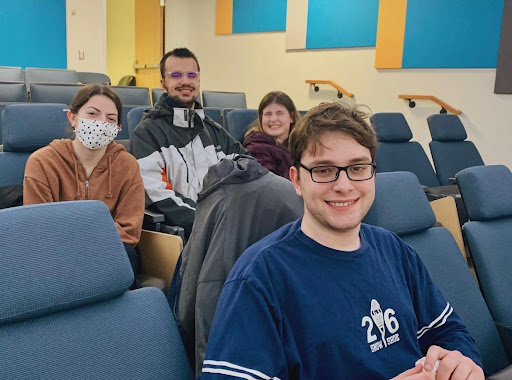 While Fender's favorite place in Kent State is the architecture building, her favorite part of her experience is the college environment. She loves college for the people you meet, the friends you make, and always having someone there for you.
The Backpack Fund is a charity organization in Lake County, Ohio. Its two main functions include the Supply Drop, which distributes school supplies to an estimated five hundred students in need every year, and the Emily Ringler Memorial Scholarship. To apply for The Emily Ringler Memorial Scholarship, visit thebackpackfundohio.com/scholarship. If you would like to assist The Backpack Fund in any way, make sure to check out our "Donate" and "Get Involved" pages on our website, thebackpackfundohio.com.